Central Coast Pruning Competition
Pruning vines is an art form.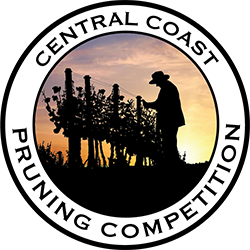 Pruning cuts determine a cane's health and output for the rest of the year, the future growth of the spur and the health of the grapevine. No small task.
Like other human endeavors there's always competition and those that excel. So this Sunday March 3th Fronty Vineyards is putting on a competition for the local vineyard workers and independent growers. Let's find out who's got the skill, speed and cleanest cuts in the Central Coast? While enjoying camaraderie and recognizing the immense talent of the vineyard workers of the Central Coast.
The contest is open to all vineyard worker's on the Central Coast. Labor Contractors, Vineyard Managers or Wineries/Vineyards can send up to three contestants to represent them. The day will start with each entrant pruning 6 vines for time, judges will then go through the cuts and assign points. The eight best scoring entrants will then go into the "Prune Off" round. We will have a awards ceremony afterwards.
You can find more pictures on our Facebook page
If you would like to compete please complete the entry form.