The 2017 Central Coast Pruning Competition was a great success!
The morning started cold but dry, and the sun came out occasionally to warm us. After signing in entrants and judges discussed the vines, the scoring procedure and what judges look for when evaluating the pruning cuts.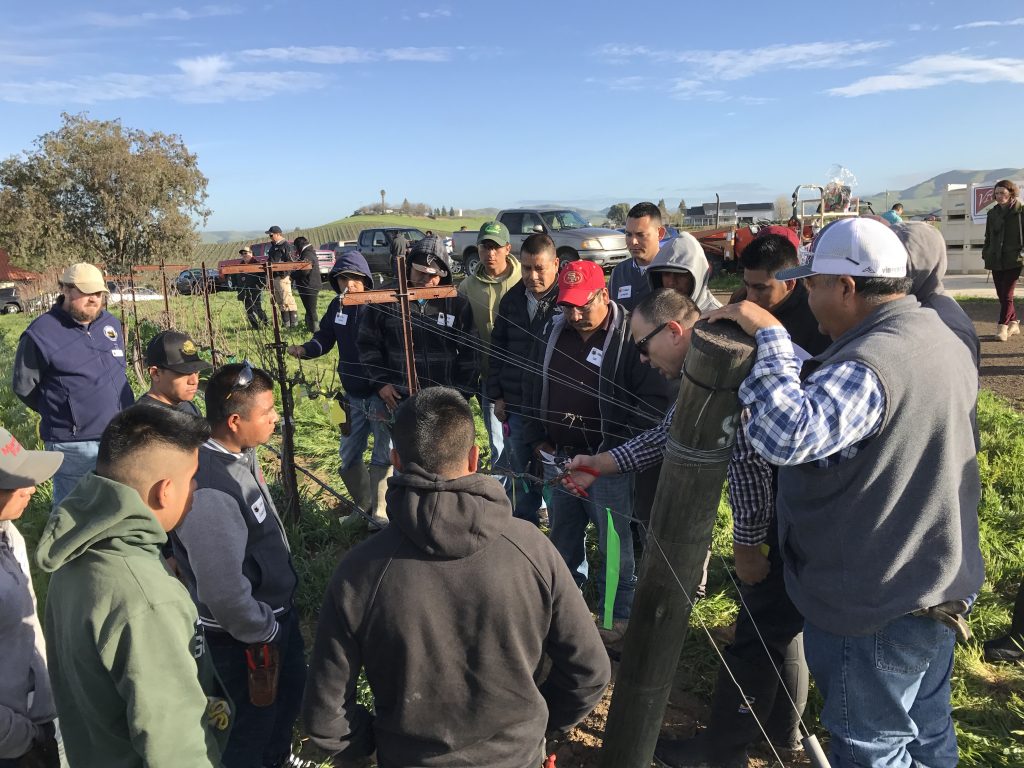 In the first round each entrant pruned 8 vines for time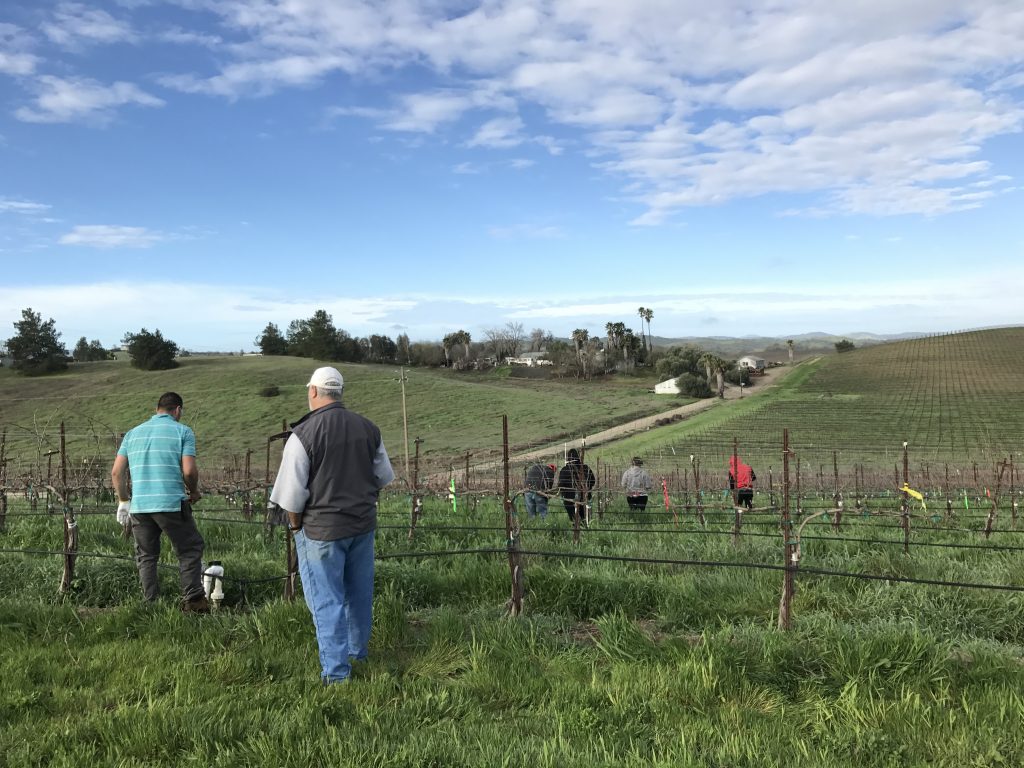 Then the judges went through and evaluated each cut as well as overall consistency, effect on future growth and planning.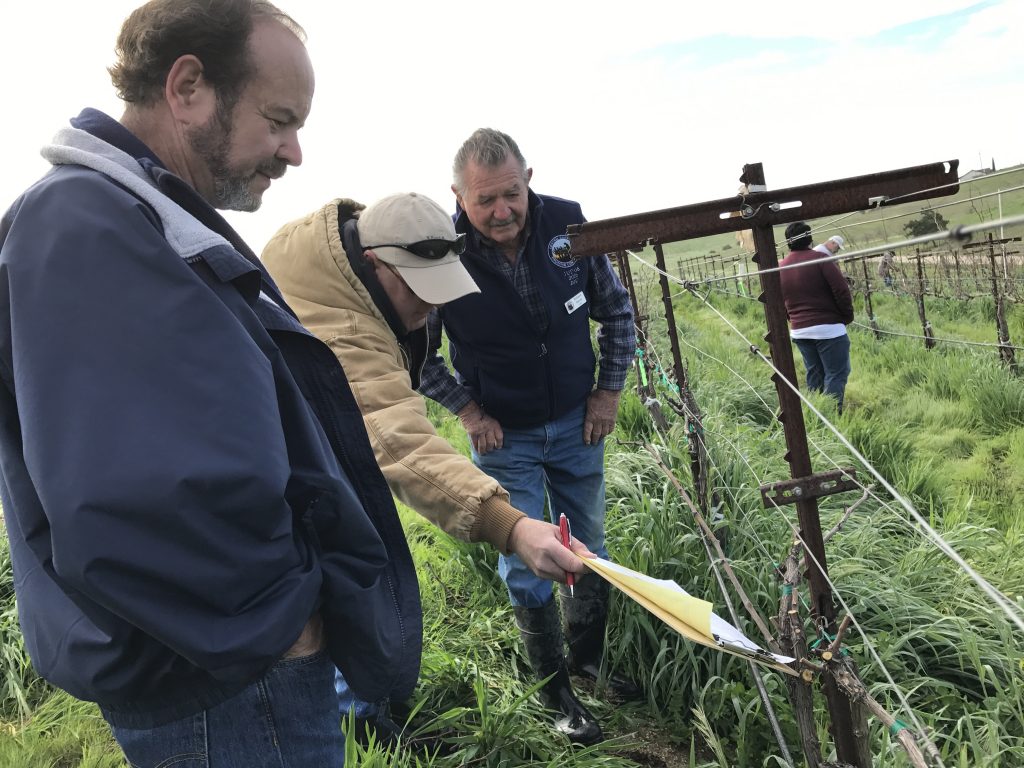 The entrants with the top 6 scores went on to the Prune-Off round to prune 8 more vines and determine the winners.
And the winners were: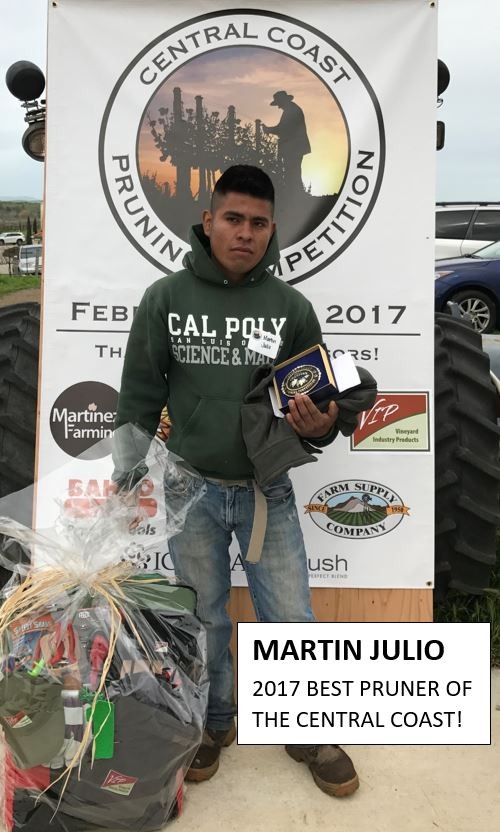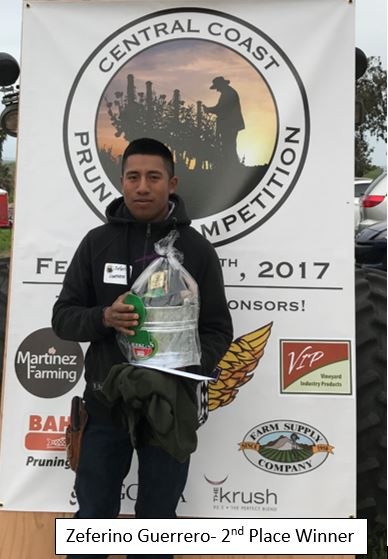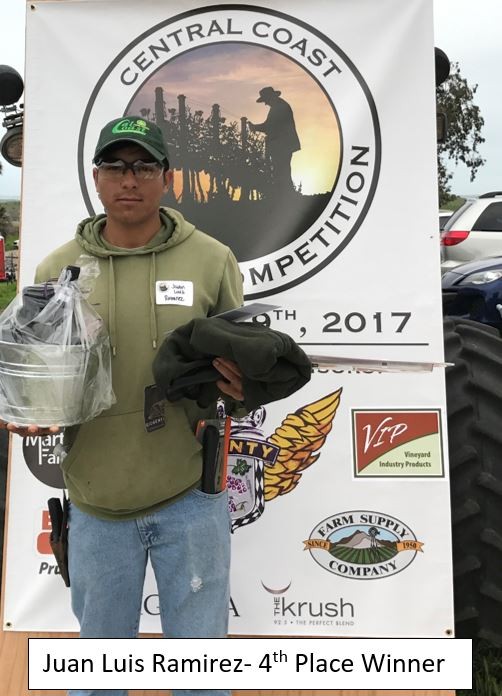 Thank you everyone who entered, sponsored, judged, volunteered and cheered on the contestants; we couldn't do this without you!