Photos from the Central Coast Pruning Competition: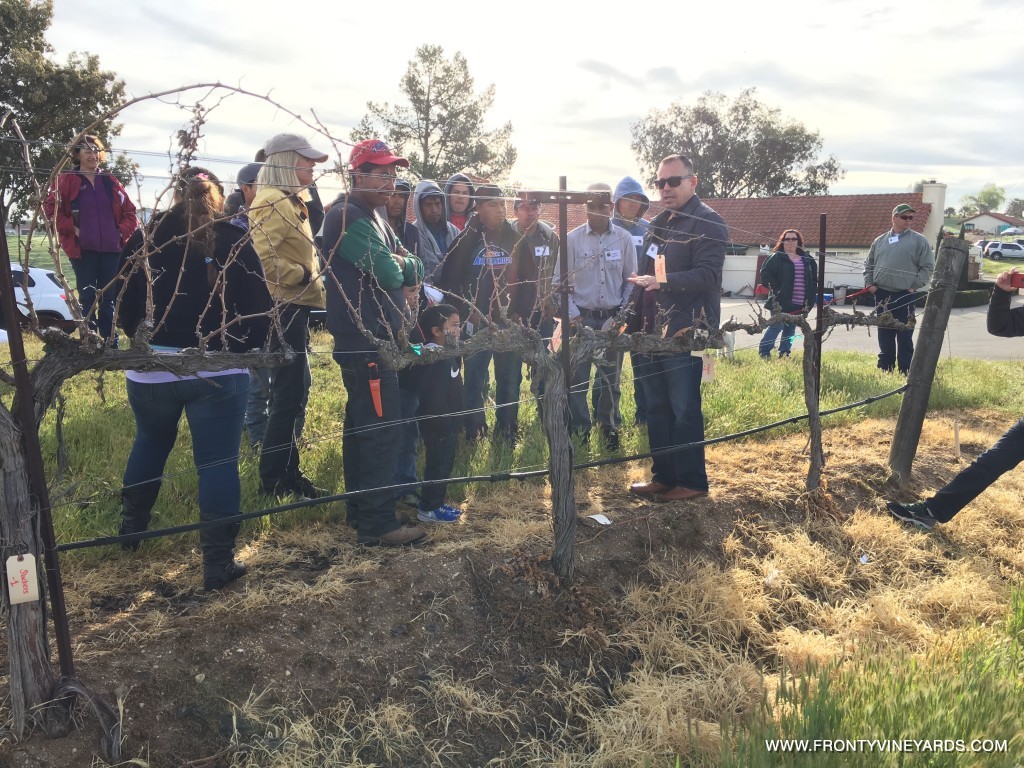 Contestants study the example vine with Joel Castaneda of Vineyard Industry Products.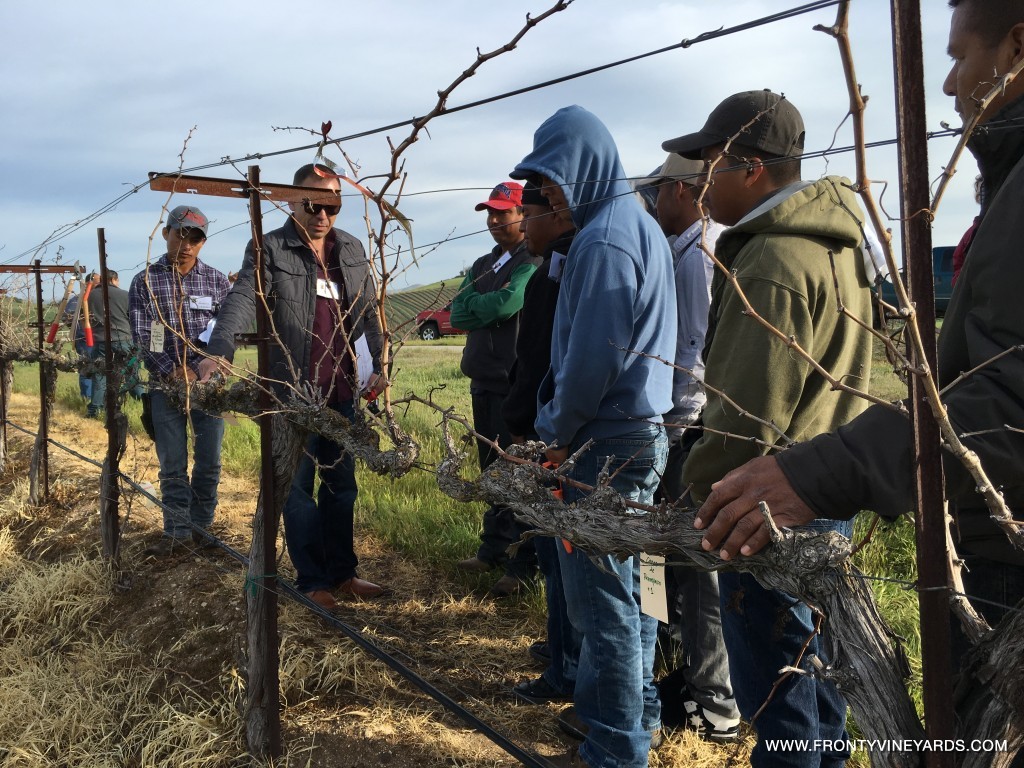 Replacement Canes are worth 2 bonus points.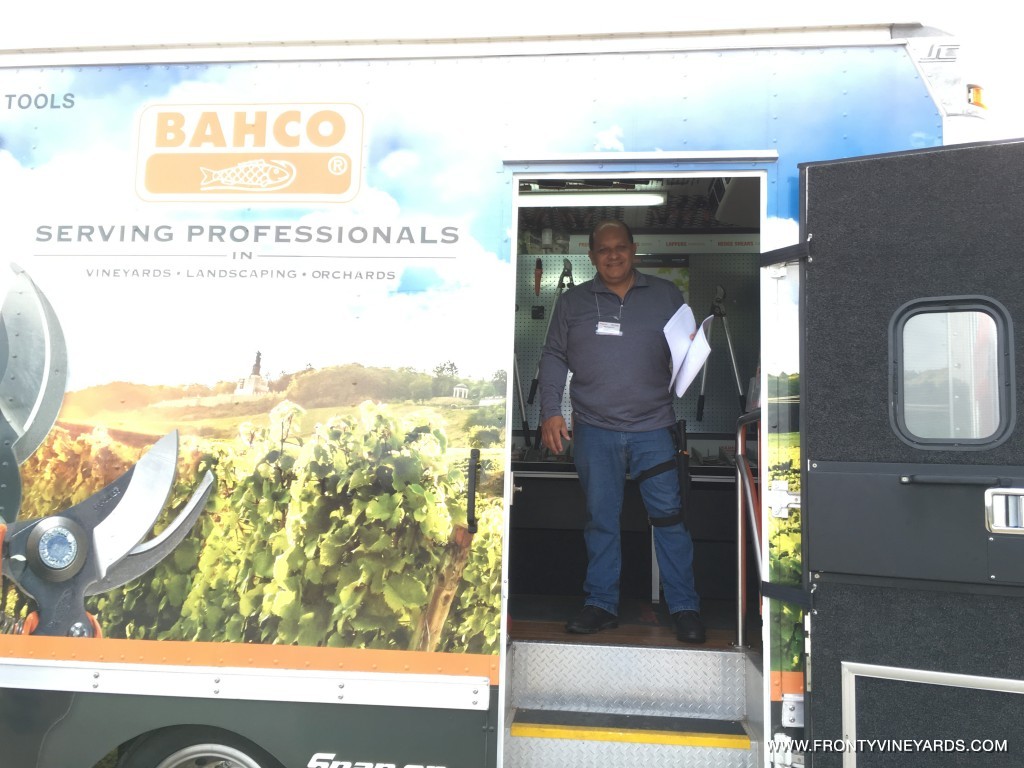 Bahco/Snap-On tools truck brought some great raffle prizes and giveaways.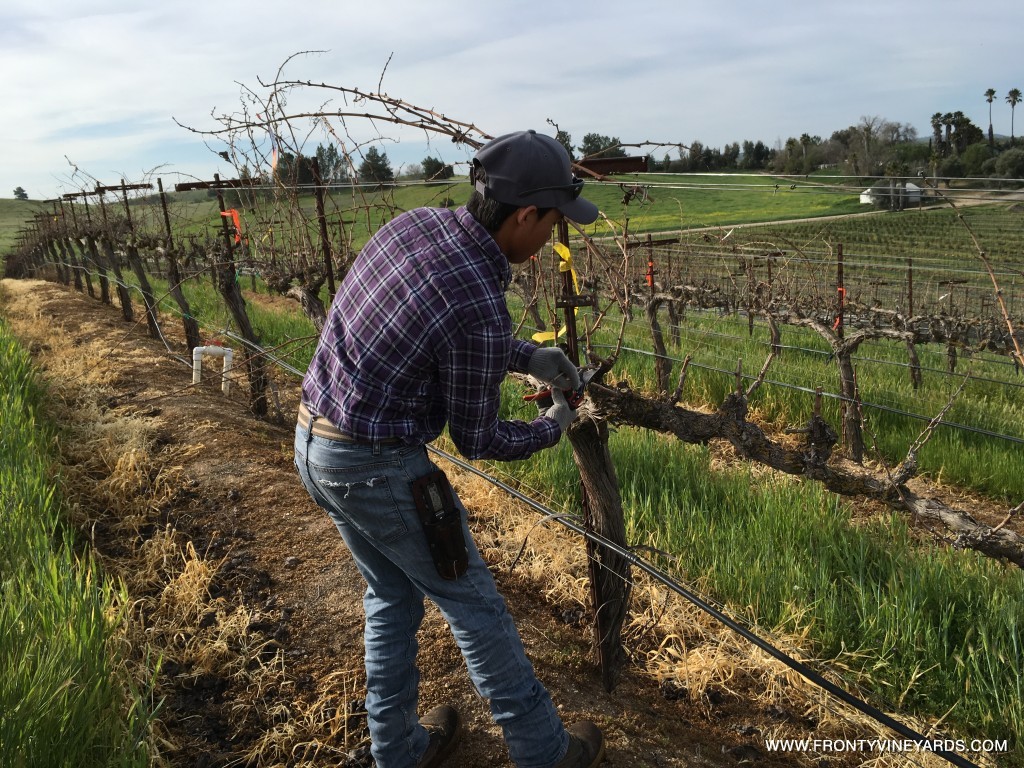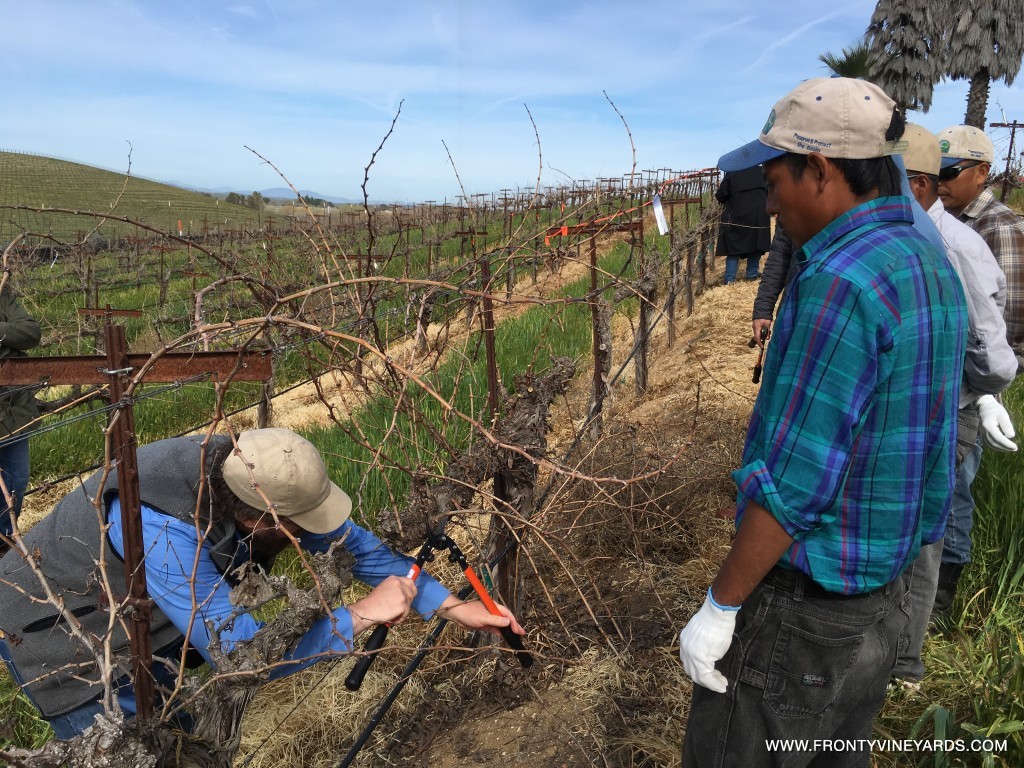 Judge Craig Macmillan goes over the use of loppers in the 'Prune Off' round with the final four.